Bryte's versatile POS solutions offer invaluable support to businesses of all sizes and diverse operational needs. Whether you run a bustling retail store, a cozy cafe, or a thriving e-commerce venture, Bryte's POS systems are tailored to enhance your efficiency and productivity. With Bryte's POS solutions, businesses can optimize operations, elevate customer experiences, and adapt seamlessly to their unique requirements, fostering growth and success in today's competitive landscape.
DejaPayPro is Dejavoo's introduction to smart point-of-sale systems. This solution can be one of the most inexpensive systems when coupled with Apple or Android devices. You can set up the entire POS system on an iPAD making it ideal for both restaurants and retail.
With support for SKUs and barcode scanners.
Including debit fees and non-cash adjustment.
Run on both Apple and Android tablets.
24/7 Live support by Bryte
Put it on your favorite tablet
DejaPayPro on your favorite tablet allows flexibility to cater to diverse operational needs.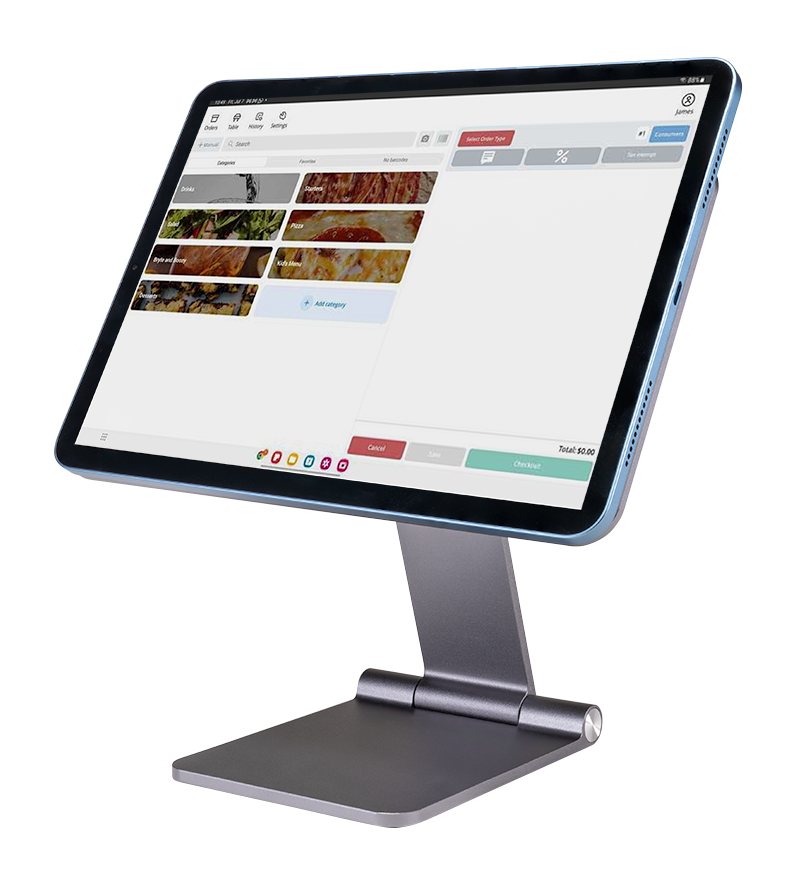 Dejavoo O2
With offline capabilities and any number of registers and terminal combinations, this unit ensures your business is always ready to make transactions.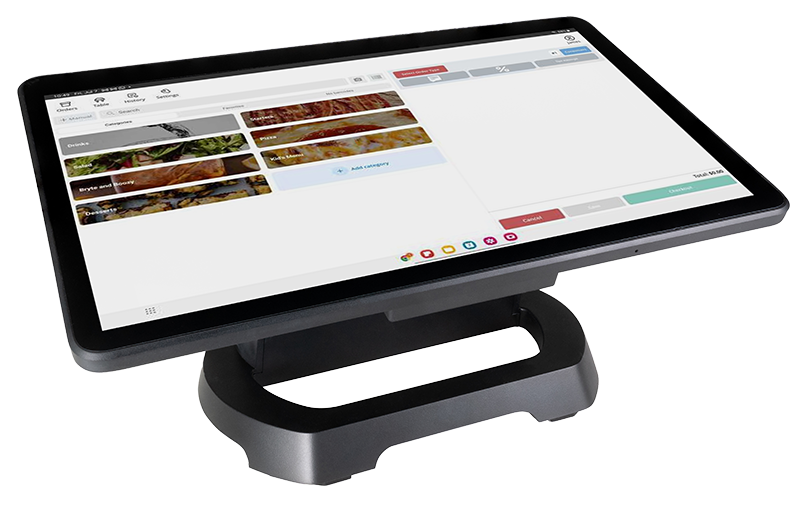 Dejavoo QD2
This high-end android terminal can be taken almost anywhere and includes contactless and EMV payments along with the traditional stripe and pin-based options.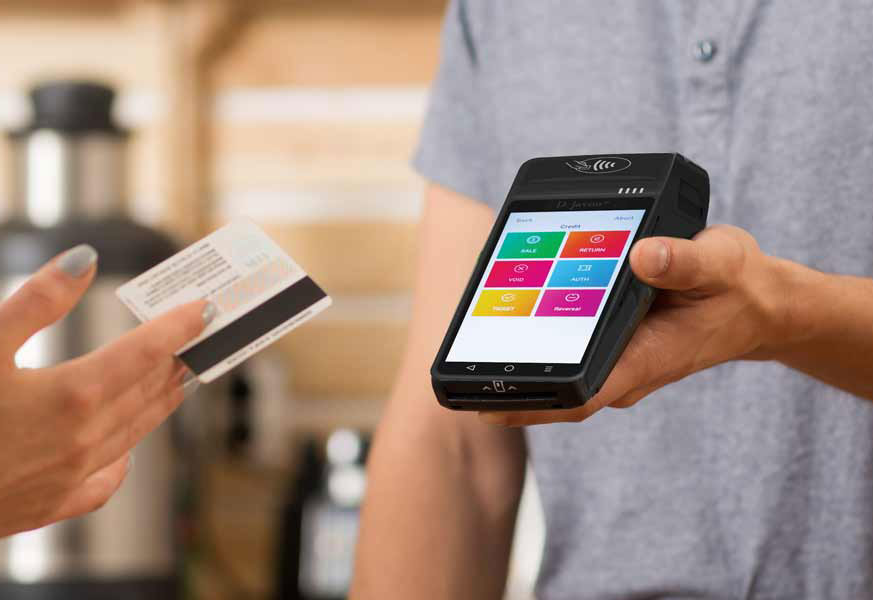 HotSauce was created by restaurant owners for restaurants. It's no wonder they've been in business since 1998! Explore many of the traditional features restaurant and bar owners have come to depend on.
Easy set up with a clean and intuitive interface
Great for businesses that want to link locations
Including reporting and inventory tools
24/7 Live support by Bryte
Committed to facilitating an exceptional experience for both customers and users, TakeCharge POS stands as a dedicated partner, ensuring the success of every restaurant venture with a feature-rich application catering to diverse needs.
An extensive tool set for restaurant owners.
View employee hours, tips, and wages.
Multiple ordering methods for a streamlined experience.
24/7 Live support by Bryte
On the Counter
TakeCharge POS offers traditional countertop terminals with full menus.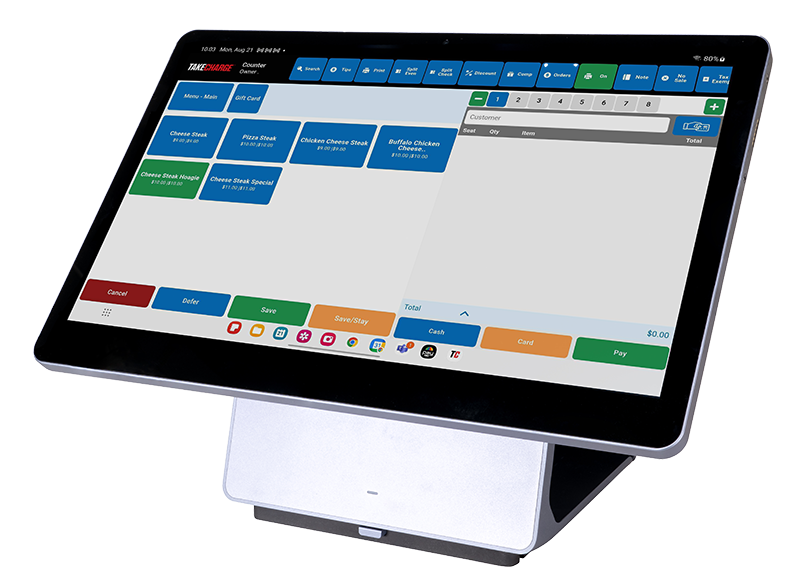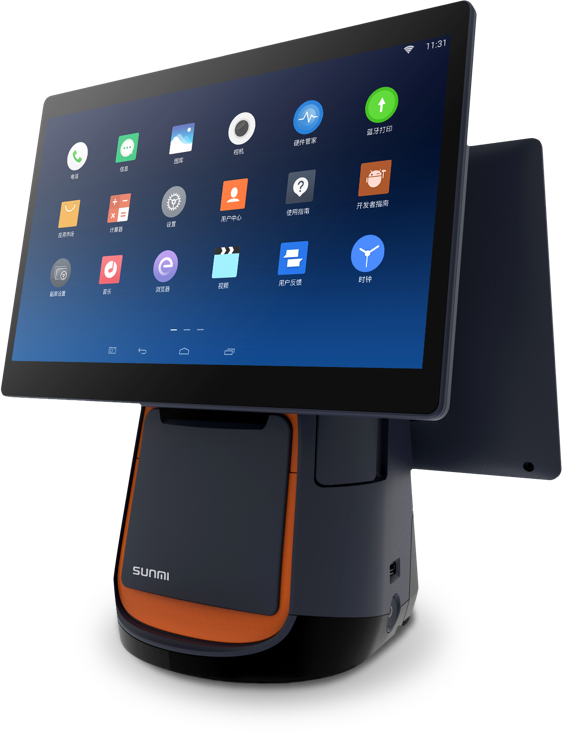 On the Go
Put the power of TakeCharge POS in the palm of your hand.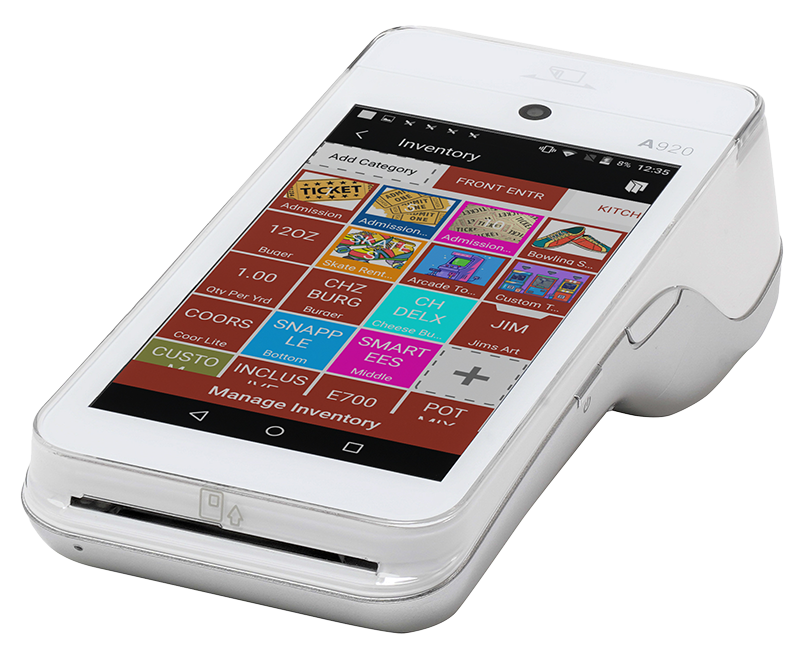 Take Charge POS offers you a merchant solution unlike any other. Powered by the PAX Android Series, Take Charge POS is an affordable and simple-to-use point-of-sale system.
EMV & PCI Compliant + employee permissions.
Real-time terminal-centric reporting built in.
ISO groups and merchants can rebrand Take Charge POS for their own brand.
24/7 Live support by Bryte
Pax A920 Pro
We offer hands-on support with a professional team of agents to ensure that your questions get answered in a timely manner.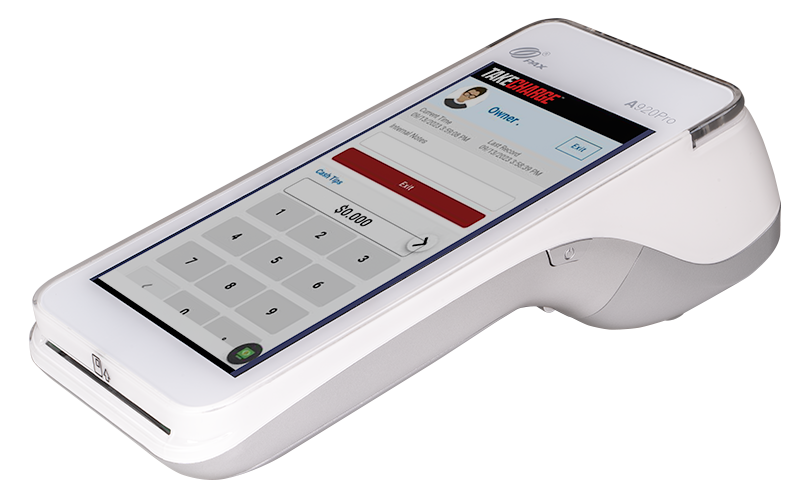 Pax A77
Easily import any of the demos with one click via our simple demo importer plugin.
Allow your customers to wirelessly pay at the table with Valor's VL500 Android POS terminal.
Android 9.0 gives this device a snappy interface.
A durable 6000 mAh battery for all day processing.
Made to fit in your hands for optimal multitasking.
24/7 Live support by Bryte
Our Clover line includes cloud-based Android POS systems which are a great match for restaurants looking for POS solutions. Clover is easily one of the most recognized brands in the retail and restaurant industry.
Easy set up with a clean and intuitive interface
Great for businesses that want to link locations
Including reporting and inventory tools
24/7 Live support by Bryte
Over the past 10 years, we've consistently released updates with new features and fixes. You'll get free access to all future updates with a single purchase.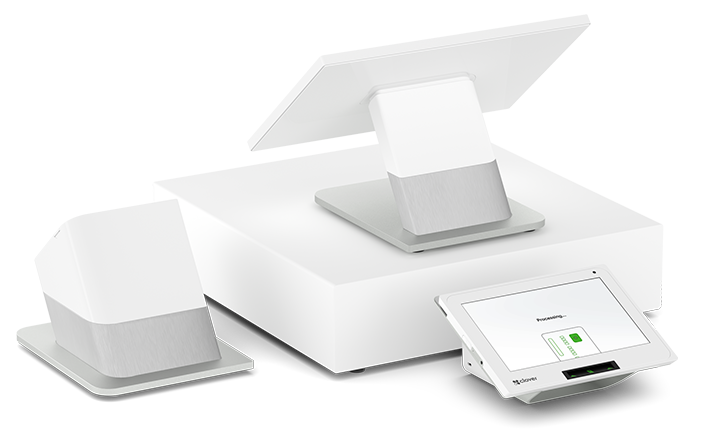 Clover Mini
Enhance your experience with an expansive 8″ touch screen that offers ample space to confirm orders, process payments, and efficiently oversee your business operations.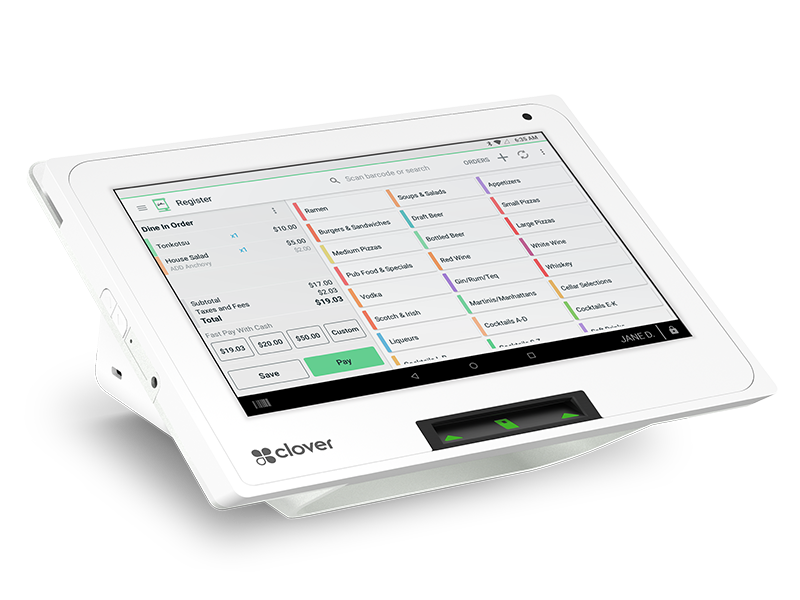 Clover Flex
Experience the ultimate convenience with our all-in-one portable POS device featuring a nearly 6″ touchscreen, built-in printer, camera, and barcode scanner.