Programs for Any Size Business
Boost revenue and connect with your customers
Customized cards with your logo and design
Reward customers who are loyal to your brand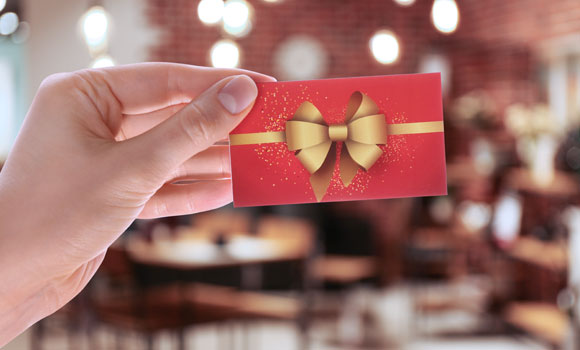 Customer Loyalty Programs and Gift Card Programs
Gift Card processing is the latest development in consumer payment systems. Replacing paper gift certificates, electronic gift cards were first used by large retail chains with tremendous success. Bryte has recognized that small and mid-size retailers and restaurants could benefit from a gift card program that doesn't require a large investment, and we have responded with our Gift & Loyalty Solution. Our gift card solution offers an effective payment option to any size business.
With the easy implementation and effortless maintenance, the Gift & Loyalty Program eliminates the need for manual tracking and provides detailed reporting of cards issued and redeemed, allowing gift cards to be monitored effortlessly. The program has special advantages such as detailed reporting that gives merchants an accurate picture of their return on issued gift cards, and an improved refund policy by issuing refunds on gift cards.
Semi-Custom and Custom Card Options
With the gift card program from Bryte Payment Solutions, merchants can increase sales, attract new customers, build brand presence, and promote customer loyalty. Gift Card technology helps prevent fraud, enables improved sales and store credit tracking, and directs customer cash to the bottom line – even before delivering the product or service. This highly visible, popular payment option is a constant advertisement in customers' wallets. Even after a card's first use, remaining balances bring return visits, and since there is no cash back for partially used cards, merchants retain the revenue.